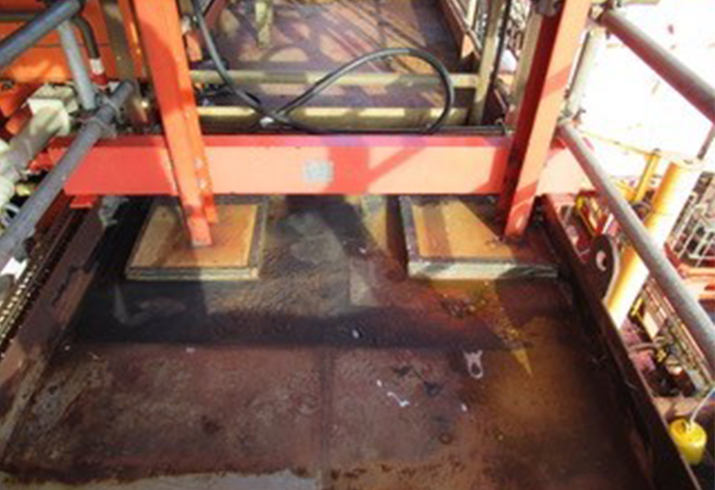 Nature of Defect
The deck plate surface beneath the crane headache ball 'parking' box was suffering from corrosion, resulting in several areas of localised corrosion resulting in through wall leaks. The client requires a composite repair to seal the leaks and to halt any further corrosion occurring on the deck plate.
Solution
Metalyte Pipeworks solution was to apply a cold cured 3 part system which consists of a fibre matting to add strength. This would halt any further corrosion issues and give a full seal to the deck plate/roof area.
Repair Method
The full area was cleaned up with all loose material removed and the substrate prepared to gain a rough surface profile for the composite to adhere to. Any step changes were built up to gain a smooth transition for the system to lay on.
The base coat was first applied over the full area with a fibre matting then pressed into the base layer. A top coat was then applied and allowed to fully cure.