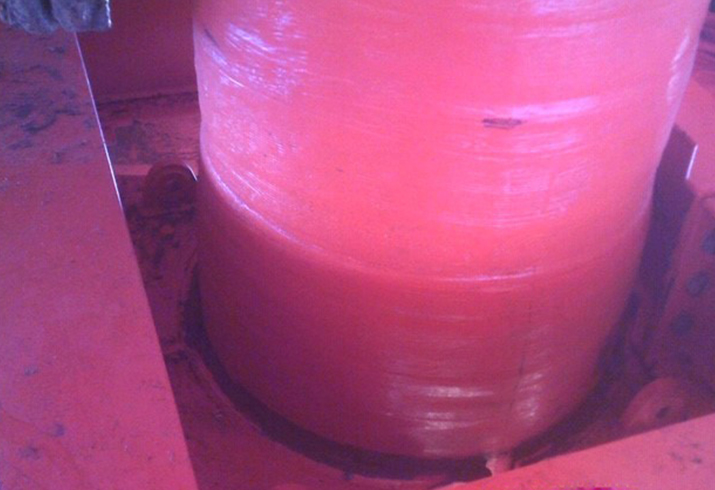 Nature of defect
The team had previously repaired the leaking through wall defects on the 24" Caisson and wrapped the corroded section of the pipe. The team applied additional layers to strengthen the area that the support clamp was to be fitted.
Repair method
The UV protective coating was removed and the top resin rich layer of the previously applied wrap was prepped. The full area was washed down. The Composite was applied around the full circumference of the pipe tight up against the top of the clamp.
Once the technicians had applied the required amount of layers over the full area, the compression film was applied. The repair was allowed to cure before removing the compression film, completing hardness tests and applying the UV/Chemical protection.