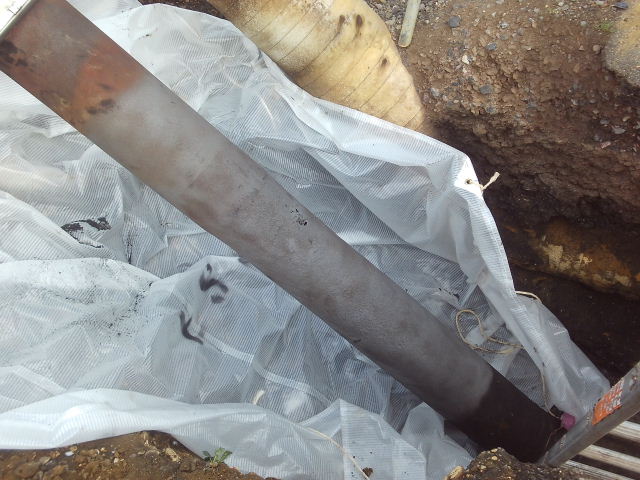 The 8″ line had suffered from severe external corrosion at the air / soil interface which had resulted in several through wall defects. The client required an engineered composite system which would seal the leak and give a long term design life.
The Problem
The line had been suffering from severe external corrosion at the soil / air interface resulting in several leaking defects at the 12 o clock position.
The customer required a solution which would seal the holes and add strength to the line back to its original design, also halting any further corrosion.
The Solution
Metalyte Pipeworks first applied a bespoke two part resin to fill in and seal the through wall defects.
Once the defects were sealed, the technicians then applied the engineered composite system which will halt any further corrosion and keep the system in service.