Leaking 8 Inch Saltwater Inlet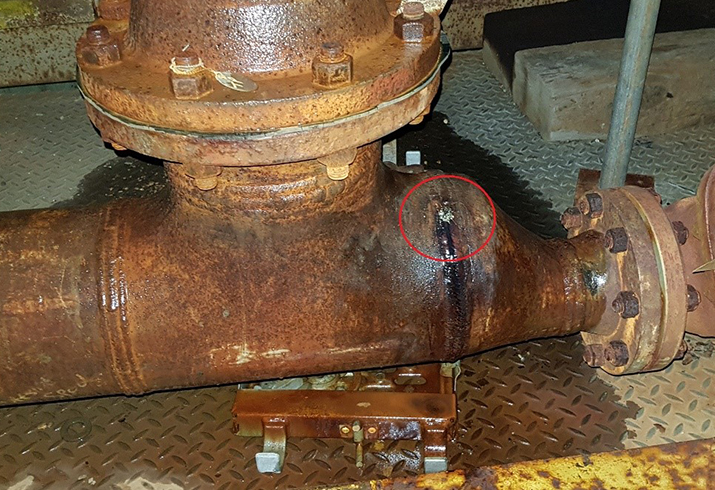 Nature of defect
The 8" salt water inlet line is suffering from internal corrosion. This has resulted in a pinhole leak on the weld between the Tee piece and reducer. The client requested a live composite repair to seal the leak and to bring the line back up to its full design specification.
Solution
Metalyte Pipeworks provided a solution to repair the line under live operating conditions. The Titan 505 system was used to seal the leak with an engineered Dragon over wrap.
Repair method
The pipe surface was cleaned and prepared to achieve the required surface profile. The Titan 505 system was then applied and injected to seal the leak. A bond resin was then applied to smooth out the geometry and prime the pipe surface ready for the over wrap to be applied.
The Dragon composite system was then applied from the flange travelling up the reducer and landing on part of the Tee ensuring the full landing area was achieved. Once cured, the repair was coated in a UV and chemical protective coating.