10" Nozzle off closed drain drum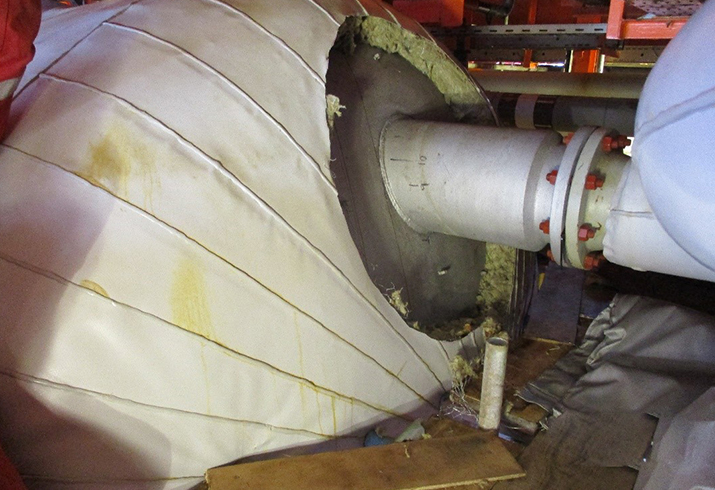 Nature of defect
A crack was identified at the weld between the 103" Closed Drain Drum and the 10" diameter inlet nozzle. The crack was located on the drum side of the weld. The client required a composite repair to seal the leak location and bring the drum & nozzle back into full operation. Nozzle loads of 8076N of force in the axial and shear directions, as well as axial and torsional moments of 11564Nm also had to be considered.
Solution
Metalyte Pipeworks initially sealed the crack with a hydrocarbon resistant epoxy. The full repair area was wrapped in 18 layers of a high temperature fibre glass epoxy system.
Repair method
The full area was shot blasted by the client with local surface preparation being completed by Metalyte Pipeworks technicians using a pneumatic powered tungsten carbide rotating tool. The crack around the nozzle was sealed using a 2-part hydrocarbon resistant epoxy resin. The weld was then built up using a 2-part high compression load transfer epoxy.
Metalyte technicians then applied their Kevlar reinforced bonding resin to the full repair area. The Composite system was then applied on to the nozzle and also the drum, ensuring the required landing area was achieved in all directions from the defect. The repair was completed with two coats of UV and chemical resistant paint.