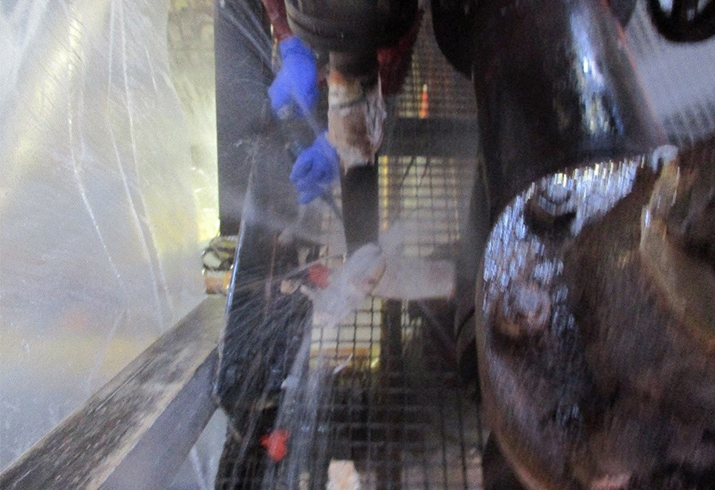 Nature of defect
The 1" line had suffered from a crack on the weld of an elbow. This resulted in a through-wall defect covering over 90% of the circumference of the pipe. The client requested a composite repair to seal the leak location and to bring the line back up to its full design specification.
Solution
Metalyte Pipeworks solution was to apply their bespoke Titan 505 leak sealing composite to arrest the leak with an engineered overwrap using their Dragon system.
Repair method
The team began by carefully removing a failed temporary bandage that was applied by on-site personnel. Titan 505 was then applied, bridging over the defect adding structural strength either side of the crack defect. Once a full composite enclosure was formed, the technicians injected a Kevlar reinforced water activated resin and sealed the leak.
The landing areas on the pipe was prepped to SSP-SP11 standard gaining the required surface profile. A bond resin was then applied over the full length of the repair, followed by the engineered composite. The repair was allowed to cure before 2 coats of UV/Chemical resistant protection was applied.